I know you have worked so hard to create your newsletter. After you press the send button, you are so looking forward to your customer enquiries or even direct orders. But what you get is massive amount of bounce back emails. Feeling frustrated?
Are you struggling with the opening rate or conversion rate of the newsletter not meeting your target? Or your customers can't receive the email confirming the order immediately? Your email is likely to fall into the recipient's spam box.
What is spam email?
Spam generally refers to email sent without the consent of the recipient, which can be divided into social email and hostile email.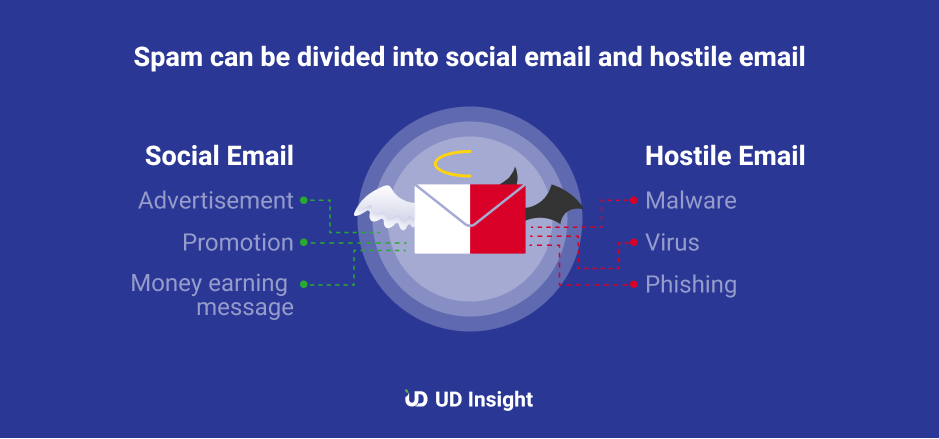 Why do your emails fall into the spam box?
Four main reasons why emails become spam: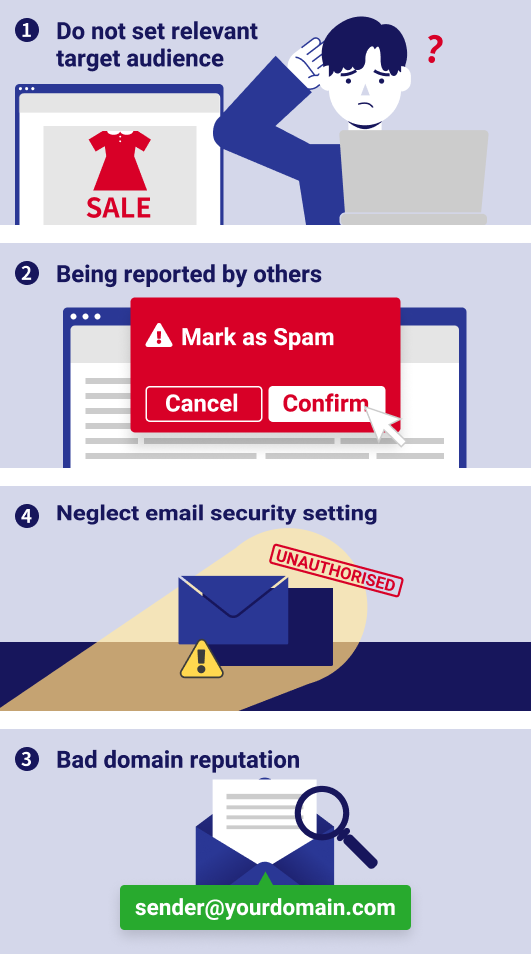 How are emails classified?
Internet service providers (ISPs) have their own email filtering mechanisms to judge whether the email is spam or not. Each email will go through the filter, which is like a postman. It classifies emails according to a list of reference items, and then gives each email a score, which is called email reputation. If the sender's IP address and domain name (domain) has a good email reputation, and email will be delivered to the inbox automatically.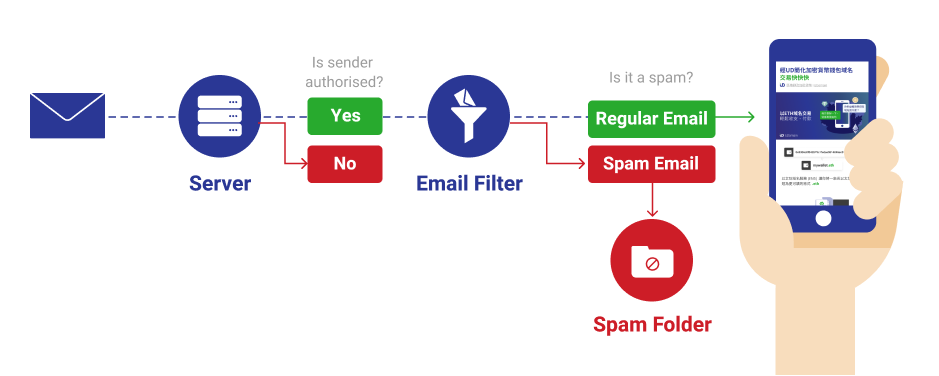 Three ways to avoid emails becoming spam
1. Improve the theme and content quality of emails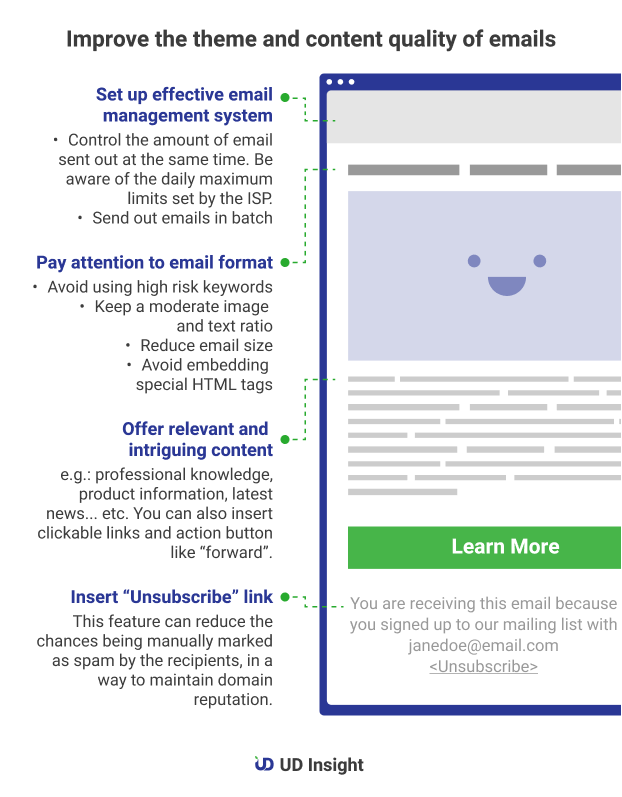 2. Use email security setting – SPF, DKIM to verify emails
Sender Policy Framework (SPF) – specify the domain that is allowed to send your company mail, which can help prevent forged sender address. For instance, if UDomain.hk IP address is on "yourdomain.com" SPF TXT record, email can go through the verification by SPF successfully.
DomainKeys Identified Mail (DKIM) – Add your encrypted signature to the outgoing mail. The email server receiving the signed mail will use DKIM to decrypt the mail and verify that the mail has not been tampered with after it is sent, which helps to prevent the email from being forged and protect the reputation of the domain name.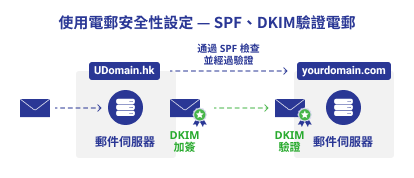 3. Use reputable email delivery system or email service provider
Ask the email delivery system or email service provider to check whether you are on the blacklist or registered on the whitelist already. When moving from one server vendor to another, remember to request updating the IP address list.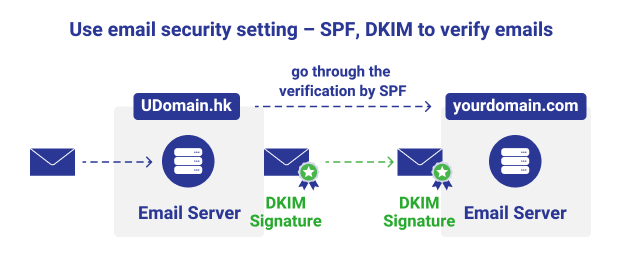 The mechanism of sending and receiving e-mail is complex. A reputable email service provider certainly help you achieve better performance of your newsletter.
UD professional services help you deliver massive amount of emails effectively and stably at ease.
Supported by a complete blacklist database and gray white list distribution mechanism
Professional team maintains IP reputation at a high level
Help you set SPF and DKIM to ensure email security and enhance your domain name reputation
Offer add-value features include Domain Parking, Domain Pointer and simple mail transfer protocol (SMTP) services