Rejuvenate Traditional Whisky Business With NFT Unlock Future Trend
Combine Your Business With NFT Membership Solution Now!
2022-10-17
With the rise of whisky investment, Barley Nectar is founded and has built the world's first NFT backed whisky distillery and club. It has established its membership in the form of NFT. It demonstrated how traditional business like whisky trading and retailing can leverage blockchain technology to enhance business operation and expand income stream.
Client Background
Barley Nectar
Alcohol beverage
One-Stop NFT solution
---

Project Overview (Benefit)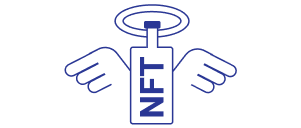 Barley Nectar releases 400 exclusive whisky membership NFT, called "Angle's Share", on Ethereum (token standard: ERC-721)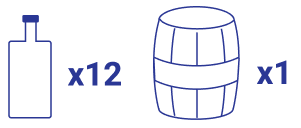 Members (NFT holders) are entitled to receive 12 redeemable NFT for 12 unique bottles of whisky, plus 1 full barrel of whisky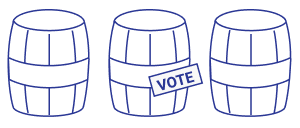 Members (NFT holders) enjoy the right to vote on the cask finishing every month. It means they have control over the whisky-making process
Achievement
Innovative blockchain-based business model to introduce "double investment"
Barley Nectar has successfully kickstart its innovative business model of whisky trading. Whisky itself is a precious product with high value for both investment and consumption. Invaluable NFTs can create digital scarcity, the brand tokenizes physical whisky for even more value appreciation potential. In fact, investors are investing in NFT and whisky at the same time.
Improve transparency and provide proof of ownership via smart contract
Associating an NFT with a valuable product helps solve business pain-points, such as resolving issues around authenticity and certification, simplifying the transfer process of ownership when trading whisky cask. It also improves transparency of transactions and pricing for the high profile whisky industry.
Expand traditional spirit retail business to grow a much bigger market
On top of the spirit lovers who are pre-ordering the whisky via NFT for consumption purpose, this model also attracts spirit investors to purchase it as an investment. What's more? The appreciation potential of the token is alluring to NFT enthusiasts as well. Tokenizing the whisky enables Barley Nectar to expand the traditional spirit business to the NFT market, create new income streams and increase potential customers.
Build and foster active engaging community
With whisky membership NFT building a tech-savvy whisky fans club, engagement with the targeted audience has never been better. NFT holders are given the opportunity to vote on the cask finishing, privileges to join exclusive events. It is easier for Barley Nectar to launch targeted promotion effectively.
Key To Success
1
Team of blockchain business experts
To build an avant-garde whisky brand
The expert team lead by To Cheung, UD founder has rich background of blockchain NFT technology. With our business strategy advice, Barley Nectar has successfully built an innovative whisky business model with membership NFT, and rejuvenated traditional whisky trading. Barley Nectar is positioned as an avant-garde whisky brand, elevating whisky trading to the next level.
2
One-stop NFT solution
Full support to kickstart business
UD provides full support to Barley Nectar with our one-stop solution. Our team consists of cryptocurrency consultants, blockchain technology developers, network security experts, creative designers, etc. From consultation, planning, design, development to deployment, the team works closely to deliver the best services.
3
All-round technical support
Develop and safe deploy
Project involves multiple usage of Web3 technologies, including issuing NFT and crafting smart contracts . During the development process, our experts ensure that the business logic of smart contracts is feasible. With the customized smart contract, Barley Nectar enjoys the flexibility to develop its own business model. Moreover, our security experts ensure that loopholes are cleared, so the project can be implemented smoothly.
About UD
As a leading blockchain and security solutions provider in Hong Kong, our team of professional experts provides a diverse array of one-stop solutions and consulting services to help enterprises leverage blockchain, NFT, metaverse and cryptocurrency to accelerate business growth.
UD Blockchain Solutions

UD Blockchain