UD Blockchain Validator & Node Hosting
Setup blockchain node and become validator with UD institutional grade infrastructure and fully managed services. Earn staking rewards and avoid slashing mechanism.
Blockchain nodes store a complete copy of the distributed ledger and are responsible for the reliability of the stored data. Nodes are used by developers for building blockchain-based applications. Blockchain aims to provide transparent transactions for companies, including the ability to create secure networks and real-time communications with partners around the world.

UD servers provide 99.99% of uptime guarantee, finance-grade network security & scalability and support 6 blockchain networks to help you become a validator to earn staking rewards and do your part in blockchain decentralization.
In blockchain networks with a consensus mechanism like Ethereum 2.0, Cardano or Cosmos, staking lowers the rewards thresholds for validators. If you do not have sufficient technical knowledge, are unfamiliar with blockchain server requirements, or have no plans to invest substantially in hardware renewal and maintenance, becoming a validator through UD servers is a very viable and cost-saving solution.
Become Validator with UD server if you Are unfamiliar with blockchain server requirements Want to avoid losses from fines or being banned from the system by going offline Hope to earn rewards but not considering to invest heavily in hardware
Are searching for institutional-grade blockchain infrastructure
Setup Your Validator Node (HK and US Server)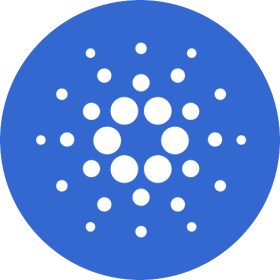 Cardano (ADA)
1 Dedicated IP
1GB Port Connection
4vCPU, 12G RAM, 100Gb SSD HDD
(1 for block producer node, 1 for relay node)
Setup

KAVA
1 Dedicated IP
1GB Port Connection
4vCPU, 8G RAM, 500G SSD HDD
Setup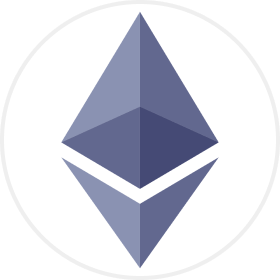 Ethereum (ETH 2.0)
1 Dedicated IP
1GB Port Connection
6 vCPU, 16G RAM, 1Tb SSD HDD
Setup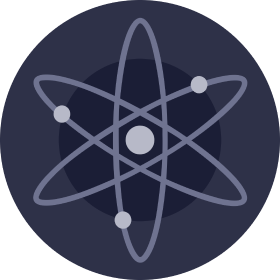 Cosmos (ATOM)
1 Dedicated IP
1GB Port Connection
6vCPU, 32Gb RAM, 1Tb SSD HDD
Setup

Osmosis (OSMO)
1 Dedicated IP
1GB Port Connection
8vCPU, 32G RAM, 1TB SSD HDD
Setup

Solana (SOL)
1 Dedicated IP
1GB Port Connection
4U Server dedicated server
AMD EPYC 7402 24-Core Processor x2
(Total 96 Cores CPU)
256G RAM, 1TB Nvme Disk
Setup
*
Special offers are subject to change without prior notice
Subscription Discount
Enjoy 20% off with Prepaid 1-year subscription; Enjoy 5% off with Prepaid 3-month subscription (ADA, KAVA, ETH2.0, ATOM, OSMO)
Enjoy 10% off with Prepaid 2-year subscription; Enjoy 5% off with Prepaid 1-year subscription (SOL)
UD Managed Services for Blockchain Validator Node
Strategy planning with business & techical tactics recommendation by blockchain experts
Customized solutions that fit your business needs
Reliable and safe infrastructure that supports your blockchain projects
Managed by blockchain experts with 7/24 monitoring
Enquire Now
Your Trusted Blockchain-as-a-Service (BaaS) Provider
IaaS
InfrastructureCloud based
BaaS
BlockchainConsensus
SaaS
UsersPlatform
Established in 1998, we are a leading Cloud and Cybersecurity Solutions Provider in the Greater China Region.
Since 2017, we have been a blockchain pioneer, providing our clients with blockchain & crypto services and solutions.
Equipped with blockchain infrastructure and applications, we help our clients complete blockchain projects with minimal input of resources and investments.
Committed to our mission - "We Grow With Your Business", we deliver customised solutions to accelerate the growth of enterprises and support our clients every step of the way on the digital transformation journey.
Benefits of Becoming Validator with UD Server
99.99% uptime guarantee
We integrate multi-international networks and nodes to provide a fast reliable network to make sure you do not miss out on any transaction.
Total protection for your assets with High Security Tier (Tier III) Data Centre
24 x 7 Real-time Monitoring
Institutional-Grade Blockchain Infrastructure
With 20+ years' experience in providing servers and hosting services, UD offers high-performing, stable and secure servers to mitigate losses caused by the slashing mechanism.
No hardware worries
There are no worries over computer installation upgrades and staking losses due to computer hardware damages or theft.
Decentralization
UD understands the importance of decentralization in the blockchain world. We will have no access to your keys so as to ensure the anonymity and safety of your servers' usage and data.
Minimize electricity cost & consumption
Running a node on physical assets like hardware requires a continuous supply of electricity which leads to cost increases. UD servers provides you with a safe and stable environment for network operation, which not only saves a hefty amount of electricity expenses, enabling you to save cost, but also guarantees 24-hour uptime operation.
Frequently Asked Questions (FAQ)
What is Proof of Stake (PoS)?
PoS is a consensus mechanism used in blockchain networks. Several validators are required to simultaneously validate a transaction on blockchain for a new block to be successfully formed, hence achieving distributed consensus and decentralization.


What is Validator?
In a blockchain where a consensus mechanism is adopted for proof of stake, a validator becomes a node in the network, responsible for verifying transactions and building new blocks in exchange for rewards. The validator will then have stakes on this blockchain, along with the right to vote on issues of its development. Becoming a validator requires you to stake all the required cryptocurrencies individually or to form a staking pool of cryptocurrencies collectively with other stakeholders. The amount varies among different blockchains. For example, every Ethereum validator needs to stake 32 ETH. Next, build your server according to the technical setup guide provided by the blockchain network. Then you are set to be a validator.


What is Delegator?
Besides being a validator, you can also become a delegator and earn staking rewards. A delegator can lock up or stake their cryptocurrencies with a validator and earn a share of the staking rewards from the latter. It is similar to depositing money with a bank and earn interest in return.


What is Slashing Mechanism?
Validators play a vital role on blockchain as a node. Validators with unstable servers may risk affecting the entire network. If the server uptime is less than 99.99%, there is a likelihood of losses brought about by the slashing mechanism. Getting slashed means that the validator's earnings are reduced. In more serious cases, all staking earnings are confiscated or the validator gets banned from the network.